Northern Colorado Truck Driving Academy was established in August 2000 by Roy Hansen, a veteran O.T.R. driver / trainer for over 45 years, having logged nearly 4,000,000 miles. It has always been a passion of mine to teach and train an individual to become a professional truck driver. I have added to our staff, former truck drivers from all walks of this industry. Together we have over 100 years of experience to share with our students. We are now accepting three (3) students per class; we have two (2) trucks and two (2) instructors.

It was pointed out to me, the other day that we are not only a two-on-two ratio tractor / trailer driving school but we are more a "mentorship" program...

Our mission statement;

"We don't succeed until you do"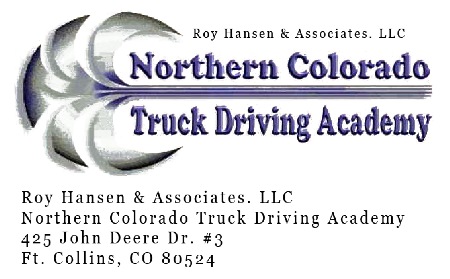 Our NCTDA driver training program meets or exceeds Professional Truck Driver Institute (PTDI) standards, which are nationally recognized among the best trucking school programs across the country by many carriers.

We are the ONLY two-on-two truck driving school in Colorado.

Our commercial driver training offers in-depth, hands on truck driving experience sought by top employers. If you are interested in a career as a professional truck driver, or you have trucking industry experience and want to improve [or refresh] your tractor-trailer skills, you have come to the right place -- the number 1 truck driver training school in Colorado, where the emphasis is on YOU.


Services

-CDL Testing: $225.00 - Monday - Friday 8:00 am - 5:00 pm (Saturday - BY APPOINTMENT ONLY)

-Hourly Two-On-Two Road & Field Training

-Hourly Training Classes: $95.00 (with our vehicle) $75.00 (with your vehicle)

-Class A Referesher Course (MUST have previous Combination Driving experience) [10 hours including Skills Test] $1,395.00

-Class B /w Passenger Endorsement (LOCAL DRIVING): [3 Day Course] $1,395.00

-Pre-Trip Inspection Classes: $50.00

-Motorcycle License Testing [BY APPOINTMENT ONLY]: $30.00 (Rental Bike available $20.00)

-Advanced One on One Motorcycle Riding Course [BY APPOINTMENT ONLY]: $300.00

School Hours of Operation

Monday - Friday:8:00 AM - 4:30 PM


Payment Types

Cash, Visa, Mastercard, Discover, Dinners Club, American Express

Financing Available (WAC)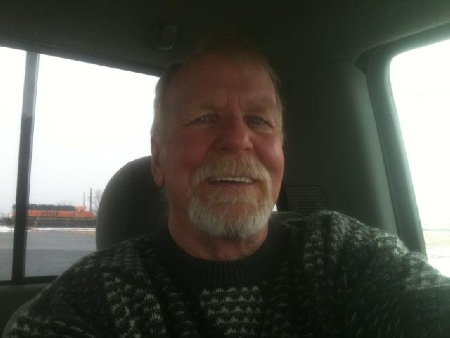 Roy Hansen: Owner/Director, CDL Examiner